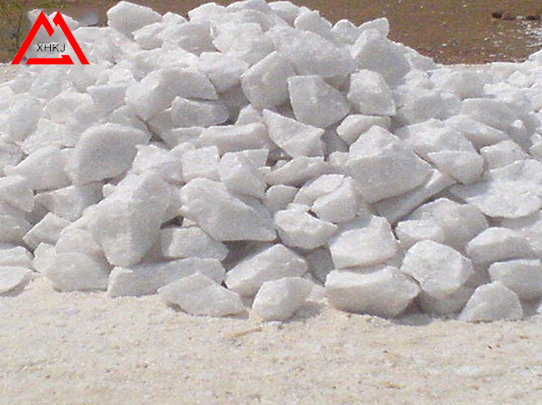 Dolomite Crushing Production Line
Overview: Dolomite is kind of carbonate mineral which includes iron dolomite and manganese dolomite.Dolomite crusher is the crushing machine that is used to crush dolomite ore into particle or dolomite sand. Us
Materials: Iron ore, copper ore, slag, pebbles, quartz, granite, basalt, dolerite, etc.
0391-3373600
Consulting
First of all bulk materials from large silos were uniform delivery by ZSW600×130 feeder to PE900×1200 jaw crusher, after jaw crusher primary crushing, they were transported by belt conveyor to transfer hopper, transit silo stone by the inertial vibration feeder to the conveyor belt to symons cone crusher and large silos, respectively, by sharing large silos inertial vibration feeder evenly sent to symons cone crusher for secondary crushing, the materials after secondary crushing were delivery by a belt conveyor to 3YK2460 circular vibrating screening process, eventually forming 0-5mm, 5-10mm, 10-20mm, 20-30mm, 30-80mm five finished product which were transported by belt conveyor to the finished product stockpiles.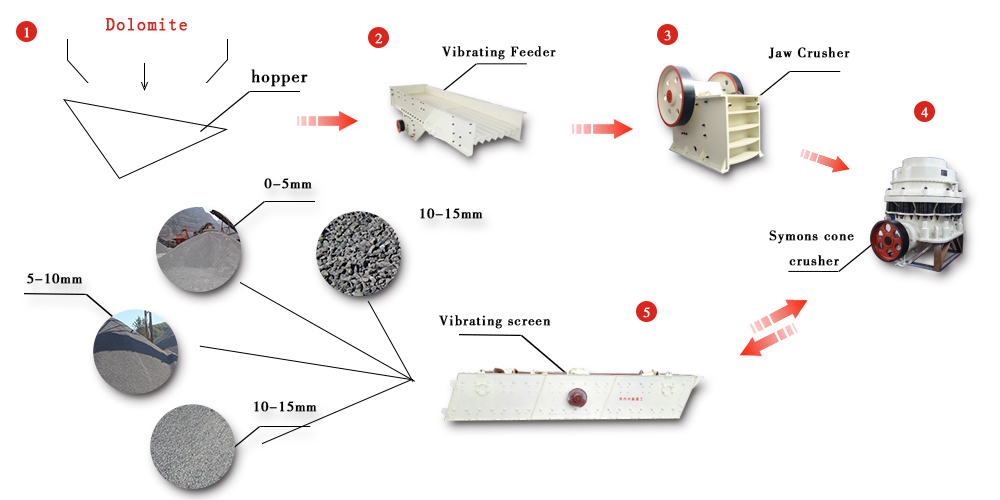 Products
Case
1000TPH Mountain Sto...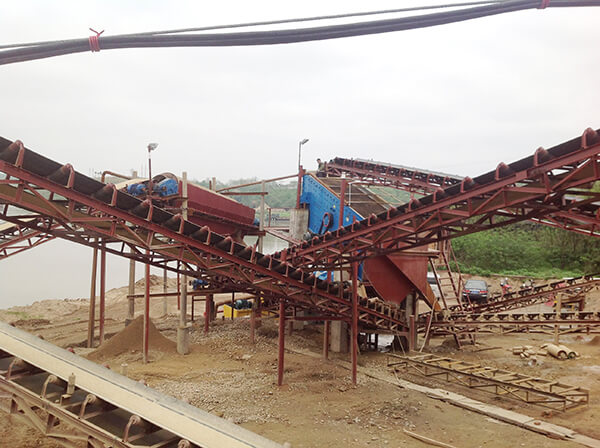 1000TPH Mountain Stone Crushin... 300TPH Mountain Stone Crushing... 200T/H Aggregate Stone Crushin... Configuration of 250TPH River ... p>
Inquiry >> Please feel free to give your inquiry in the form below. We will reply you in 24 hours.