What are the advantages of sand making machine
Author:Xinhai Time:2021-02-05 14:52:36
If you need our products,you can leave your contact informaction,our sales manager will send more information and quotation to you! Our email: sales@zxcrusher.com, WeChat/whatsapp:+8613676922906.
VSI sand making machine is a new type of sand making machine, which saves 50% energy than traditional sand making machine. It can make all kinds of rocks, sandstones, and river pebbles into construction sand that meets various particle sizes, with uniform sand density and high compressive strength, which is far more suitable for construction than natural sand and sand produced by ordinary hammer sanders. Requirements to improve the quality of construction.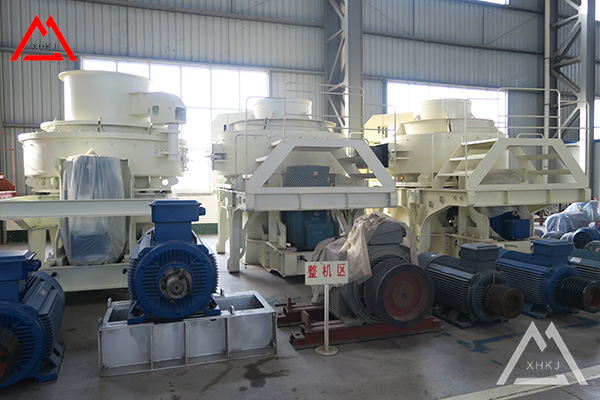 The sand making machine is developed and produced by introducing advanced German technology, and has excellent performance in various ore fine crushing equipment. Vertical impact crusher (sand making machine) has two types: "stone hitting stone" and "stone hitting iron". The "stone hitting stone" type is used for the processing of abrasive materials; the "stone hitting iron" type is used for the less abrasive materials. For material processing, the sand formation rate of the "stone beating iron" type is 10-20% higher than that of the "stone beating stone" type.
1. The structure is novel, unique, simple and reasonable, stable operation, low operating cost, reasonable design of the impact angle of the crushing cavity material, and less friction with wear parts;
2. All materials pass through the impeller and the stone-to-stone crushing technology has excellent crushing performance. Compared with the traditional equipment under the same power, the output is increased by 30% and is stable;
3. With shaping function, the product is cubic, bulk density, good grain shape, reasonable gradation, fineness modulus adjustable, especially suitable for artificial sand making and stone shaping; 4. Automatic detection, safety and reliability. Vibration display and alarm devices have been installed. If the equipment malfunctions, a warning can be issued to s* the equipment to protect the machine;
5. In the production process, the stone can form a protective bottom layer, the machine body is wear-free and durable;
6. A small amount of wearable parts are made of super hard and wear-resistant materials, which are small in size, light in weight and easy to replace parts;
7. It is less affected by the moisture content of the material, and the moisture content can reach about 8%;
8. The main bearing is lubricated by a thin oil station for circulating lubrication, and there is a backup oil pump to ensure continuous oil supply to the main engine, and realize automatic control and accident alarm;
9. The * cover is lifted by the hydraulic system, which is easy to operate.