What should I pay attention to when feeding the cone crusher?
Cone crusher feeding is also a very important operation. Many operators pay less attention to feeding. Improper feeding can cause the machine to stop or damage the machine in severe cases. Of course, the production efficiency can be reduced because the feeding is too small. So how do you feed the cone crusher correctly?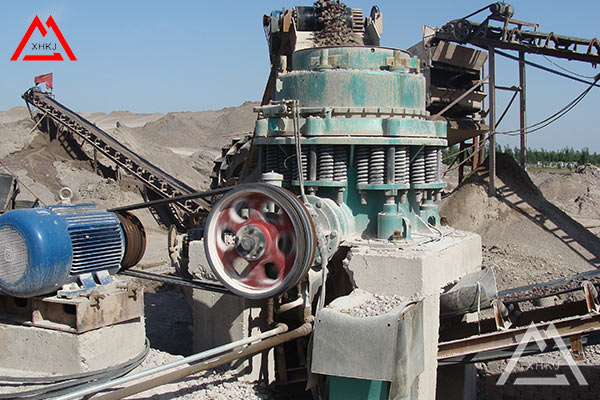 First, the distribution plate must be used when feeding the cone crusher, rather than feeding the material directly into the crushing chamber. If in such a case, the crushing chamber directly receives the raw material without buffering, the material distribution may be uneven, resulting in equipment failure. This can cause great destructive forces and is likely to cause damage to the components in the crushing chamber.

Secondly, when adding raw materials, it is necessary to increase the distribution in the intermediate plate. Only in this way, it is reasonable to put the raw materials into the crushing chamber from the distribution plate, and the capacity of the super-standard crusher is not limited. Exceeding the crushing capacity of the crusher, the obvious consequence is that the machine is broken and the production is stopped.

Third, the particle size of the raw materials added to the cone crusher cannot exceed the specified size. If the particle size of the raw material is too large, it may cause the material to be caught between the components of the crushing chamber, which may also cause damage to the device. When the motor is in an abnormal operating state, materials cannot be added, which can cause serious malfunctions such as burnout of the motor and destruction of internal components. In addition, when the machine is started or shut down, the crushing chamber must be empty and no material should be stored inside. Otherwise, this is likely to damage the broken part bearing.
Inquiry >> Please feel free to give your inquiry in the form below. We will reply you in 24 hours.