Basic composition of cone crusher
Time:2019-09-06 15:24:59 Share To
If you need our products,you can leave your contact informaction,our sales manager will send more information and quotation to you! Our email: sales@zxcrusher.com, WeChat/whatsapp:+8613676922906.
The manufacturing process of the cone crusher is more complicated, and the requirements in the manufacturing process are also stricter. Therefore, the price of the cone crusher is higher than that of the ordinary crusher, and the following structure is followed by Zhongxin Heavy Industry to understand the composition of the cone crusher.

1, the rack. The crusher frame, also known as the machine base, is the supporting component of the whole cone crusher equipment. It consists of an upper frame and a lower frame. The frame outer casing is cast together with the lower central east casing with cast steel to form an integral part.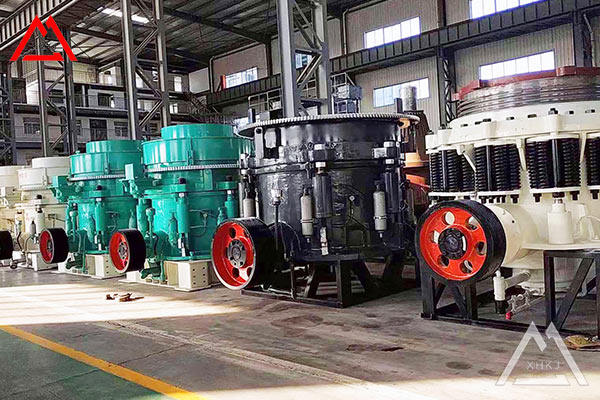 2, the main shaft. The main shaft of the main shaft and the lower frame of the frame are assembled by a sm interference fit with a tapered surface, and the main shaft is provided with axial and radial lubricating oil holes.

3, eccentric sleeve. The eccentric sleeve is intern y fitted with a high-lead bronze bushing; the lower portion is bolted with a large bevel gear and a thrust bearing. In addition, the eccentric bushing is further provided with a weight assembly fixed by bolts, which is intern y filled with lead and is equipped with a wear protection lining.

4. Movable inner cone and liner. The upper part of the cone crushing motor cone is fixed with a bolt plate to the feed plate assembly, and the lower part is provided with a spherical bearing bush. The moving cone is extern y mounted with a moving cone liner made of high manganese steel, and the lower surface of the movable inner cone is seated on the spherical tile for support.

5. Fix the outer cone and the lining. The upper part of the fixed cone is inst ed with a feeding hopper. In order to prevent the wear of the cone, a ring-shaped umbrella-shaped manganese steel liner is arranged on the inner surface, and the outside of the fixed cone is a trapezoidal thread matched with the adjusting ring.

6, insurance device. When there is a hard-to-break foreign matter such as iron entering the crushing crusher of the cone crusher, the fixed outer cone is subjected to a large upward pressure, the spring is compressed, the support ring and the fixed outer cone are lifted, the discharge port is enlarged, and the foreign matter is hard to be broken. After the discharge, the spring returns to normal state and begins to work norm y.