7 ways to improve the production capacity of cone crusher
What methods can improve the production capacity of cone crusher to maximize production efficiency? Zhongxin experts tell you.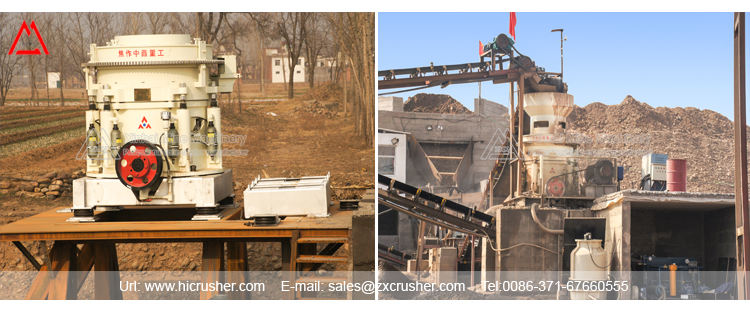 1, keep the tight side of the discharge port parameters unchanged
2, try to continue "full" operation
4, feed placement need to align the cone into the mouth of the mouth
5, to ensure uniform feeding
6, buffer silo retention to minimize the efficiency of the production line
7, precise grasp of the three design cap of the cone limit
XINHAI heavy
machine production of cone crusher variety, complete specifications, and each type of crusher cavity type, the user can according to different needs, choose a different cavity type, in order to better crushing operations. Such as conical broken into standard and short head type, the standard type of feed particle size, nesting particle size is also coarse; short head type broken cone steep, feeding particle size is small, is conducive to the production of fine-grained materials. Therefore, the standard type is generally used for coarse, medium broken, short head type for, crushing. Users can choose according to their own needs for their own cone crusher.
Inquiry >> Please feel free to give your inquiry in the form below. We will reply you in 24 hours.