Advantages and Features of Hydraulic Cone Crusher
Hydraulic cone crusher machine advantages and characteristics:
1. high crushing ratio, high efficiency:
Hydraulic cone crusher machine introduced the "eccentric bushing fixed shaft" special working principle, strengthen the spindle, to achieve a greater power of the broken. Hydraulic cone crusher crushing chamber using lamination theory, the matching speed will greatly improve the crushing ratio, high yield.
2. double insurance hydraulic regulation system:
The hydraulic cone crusher is equipped with an insurance cylinder, a lock cylinder, a lock cylinder, etc. They not only protect the machine but can be handled without dismantling the machine parts. Therefore, maintenance is easier than spring cone crusher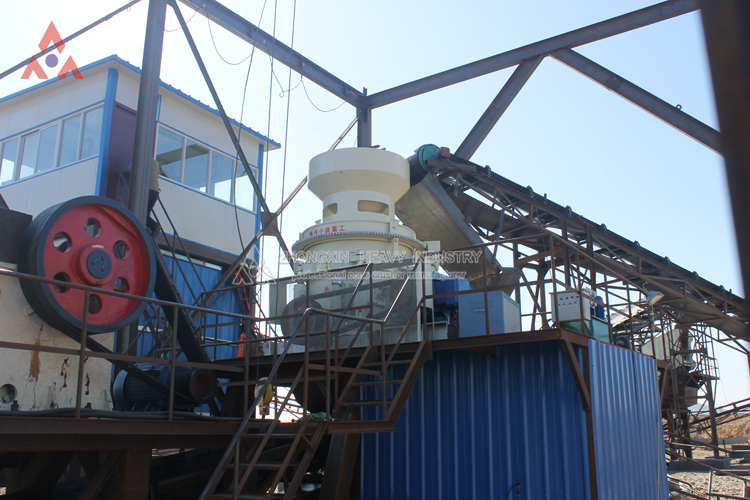 3.the new gear adjustment system:
Hydraulic cone crusher with new hydraulic drive system and self-locking and a wide range of regulatory functions.
4.grease seal, effective labyrinth seal:
The hydraulic cone crusher is regulated by the hydraulic device and the dilute oil is beneficial and fundamentally eliminates the lubrication of water and oil in the traditional spring cone crusher.
Inquiry >> Please feel free to give your inquiry in the form below. We will reply you in 24 hours.