The working principle of new impact crusher
The following describes the new working principle of impact crusher.
1. Material from the vibration feeder into the new impact crusher hopper, in the process of falling with the high-speed rotation of the crusher rotor impact, so that large pieces of stone surface to produce small cracks, after the impact of the rapid acceleration of the stone, the acceleration can be Up to hundreds of times the acceleration of gravity, and then 60-70 m / s speed from the crusher rotor tangled out of the machine, and the machine behind the counterattack plate collision and rupture, while the rebound in the formation of a stone curtain, and was Throwing stone stone stone formation, the form of material hit material, thereby reducing the wear-resistant pieces of iron loss.

2. As a result of the new impact crusher with double cavity crushing concept design, so that a piece of material in the counterattack crushing chamber by two or more times the probability of impact, friction and grinding crushing, composite requirements of the stone through the gap between the poles The broken material is discharged from the lower discharge port, and the material is larger than the required stone to be re-broken by the rotor. During the whole crushing process, the material collides with each other and is rarely in contact with the metal element. Impact, friction and crushing, which reduces the metal pollution, extend the mechanical wear time. Broken chamber inside the clever air flow from the cycle, eliminating the dust pollution.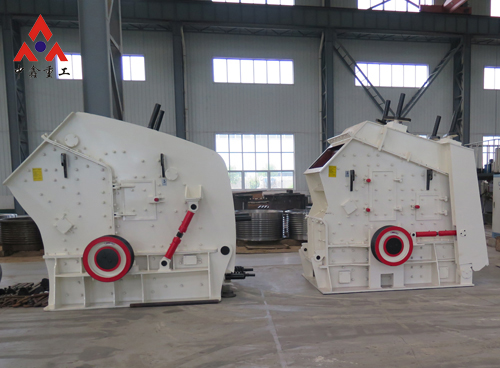 The above can be seen, the new impact crusher not only the principle of scientific work, and environmental protection and energy conservation. Jiaozuo XinHai Heavy Industries not only the production of new impact crusher, but also the production of crusher equipment, crusher production line for a full set of equipment configuration is also produced, more specific information can be free advice Jiaozuo Xin heavy industry.
Inquiry >> Please feel free to give your inquiry in the form below. We will reply you in 24 hours.