The future development trend of mining machinery and equipment
1. with the improvement of the equipment, mining machinery and equipment more and more intelligent. Automation technology, digital communication technology, computer application technology, and so on all kinds of advanced technology are applied to the mining machinery and equipment. Therefore, the establishment of mine high-tech, training talent cutting edge has become the future development trend of mining machinery and equipment.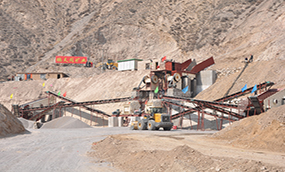 2.the inherent technical content of mining machinery and equipment is very high, the research and development process, researchers should use high-tech, sophisticated technology to carry out research and development and improvement of equipment, through the construction of digital mining machinery and equipment to improve design efficiency and design quality, Enhance the independent innovation capability and market competitiveness.
3.the machinery manufacturing industry is a global product development project, in the open and open public platform and social resources. Economic construction needs also promote the development of mining machinery, mining machinery manufacturing industry has experienced the introduction of digestion and absorption of foreign advanced technology, cooperative design and cooperative manufacturing, independent design of the development path. Mining machinery manufacturing industry has begun to use domestic equipment to replace imported equipment. For some low value-added, high energy consumption and high pollution products have lost the market, and even have not used in the mine.
To be honest,XinHai is a modern machinery manufacturing industry, involving research, manufacturing and sales market. XinHai mainly produces crusher, sand making machine, washing machine and other mining machinery. CITIC uphold the modern enterprise scientific management methods, Seiko manufacturing coupled with continuous innovation, a strong help center to become the mining machinery industry leading enterprises.

Inquiry >> Please feel free to give your inquiry in the form below. We will reply you in 24 hours.